"

For Marta Popovici & On The Fly, music means joy; it is one of the ways in which their inner universe is manifest and becomes relevant to our lives. When they play, they turn into a core that radiates and encompasses everyone around, and it is this mutually beneficial meeting that reinforces the strength and emotion on which they rely in their decision to carry on together on this path." - Maria Balabaș
"

Marta Popovici & On The Fly pleasantly surprised with their modern original repertoire. The excellent singer Marta Popovici is one of the most promising voices of the new generation that makes up the contemporary Romanian jazz scene. The On The Fly project, which she founded in 2018, is based on jazz music stylistics and is a lively and fresh expression of the young local generation, combining the musical tradition of this genre with modern sounds such as soul, r&b, neo-soul, trip-hop." - JazzPort.cz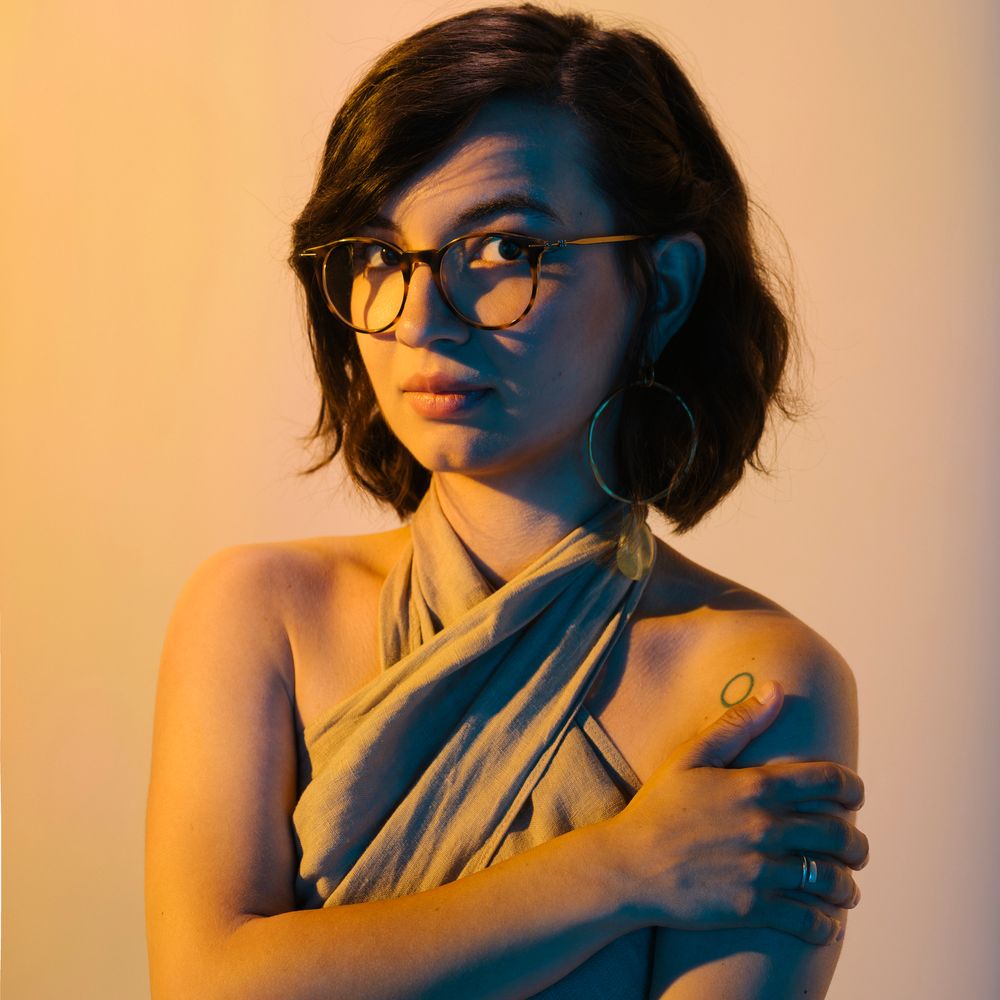 BIO
Marta Popovici is a Romanian singer and composer based in The Netherlands. As a singer-songwriter with formal education in jazz composition, Marta brings together flavours of R&B, soul, nu-jazz and trip-hop, intertwined with the sweetness of folk and the raw energy of rock music.
Born in 1998, Marta had her first contact with singing at the age of 4 years old, when a teacher saw her potential. At the end of her high school studies, she decided to follow the path of studying jazz music formally at the National University of Music, Bucharest and continued her studies with the New York Jazz Master's program at the Prins Claus Conservatory, Groningen, The Netherlands.
Over the years, she became noticed as one of the most promising Romanian voices of her generation. She has performed with her band and alongside different projects throughout Romania, Germany, Austria, Turkey, The Netherlands and The United States.
Her love for stories and storytelling informs her lyrics, as well as her approach to melodies, harmony, rhythm and form. Her priority is the message - an invitation for contemplation, for confrontation, for the exploration of oneself with the guidance of music.
"With an air of Hiatus Kaiyote or Taylor McFerrin, Marta has a very clear own voice. It's no doubt this singer will take on the big stage and blow everyone away."  -  Camiel Jansen